In the Arena by Pete Hegseth
"A rallying cry for engaged patriots to get in the arena, where we belong."
- Rich Lowry, editor of National Review
"It is not the critic who counts . . . the credit belongs to the man who is actually in the arena."
So begins Teddy Roosevelt's famous "Man in the Arena" quote…yet few recall the powerful speech from which it echoes. Pete Hegseth is one of them. The FOX News contributor; Afghanistan, Iraq, and Guantanamo Bay veteran; military and veterans advocate; and Ivy League agitator delivers a vigorous call-to-arms to reignite American citizenship at home—and restore unapologetic American leadership abroad—through the timeless lens of Roosevelt's "Citizenship in a Republic" speech.
Hegseth makes an impassioned argument for how Roosevelt's articulation of gritty citizenship, the dogged pursuit of equal opportunity, and an aggressive commitment to winning our wars (including Iraq!), can renew our exceptional nation and salvage a free world set adrift. In this insightful challenge to elites, isolationists, and status-quo politics, Hegseth also channels personal experience—from the battlefield to the halls of Congress—to breathe gripping relevance into Roosevelt's exhortation.
We are a country that is, in Roosevelt's words, "far more conscious of its rights rather than of its duties, and blind to its own shortcomings." Pete Hegseth shows how Americans can—and must—turn the ideals of Roosevelt's speech into domestic civic action and international leadership. Teddy Roosevelt spoke softly and carried a big stick. With this book, Pete Hegseth hits you over the head with that stick and asks: are you "in the arena" for the imperiled American experiment?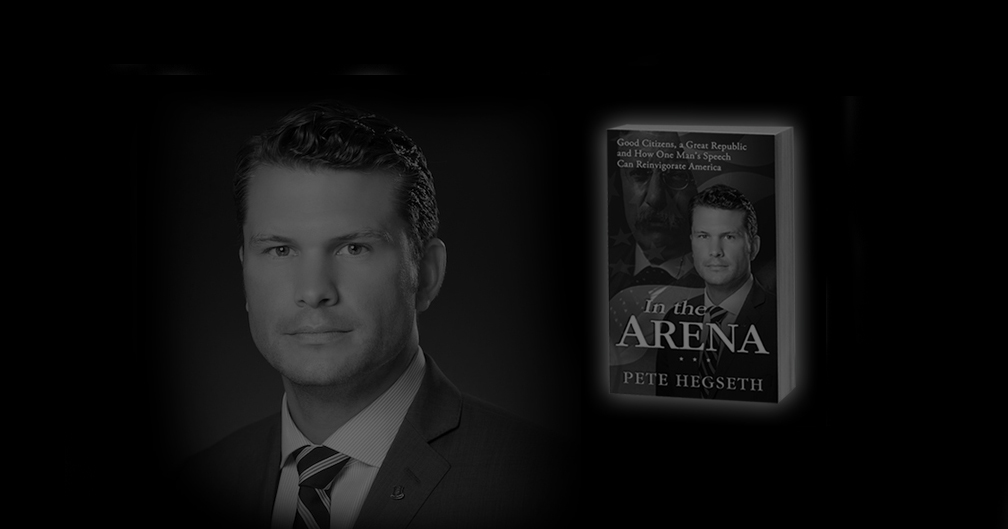 "It's Not the Critic Who Counts..."